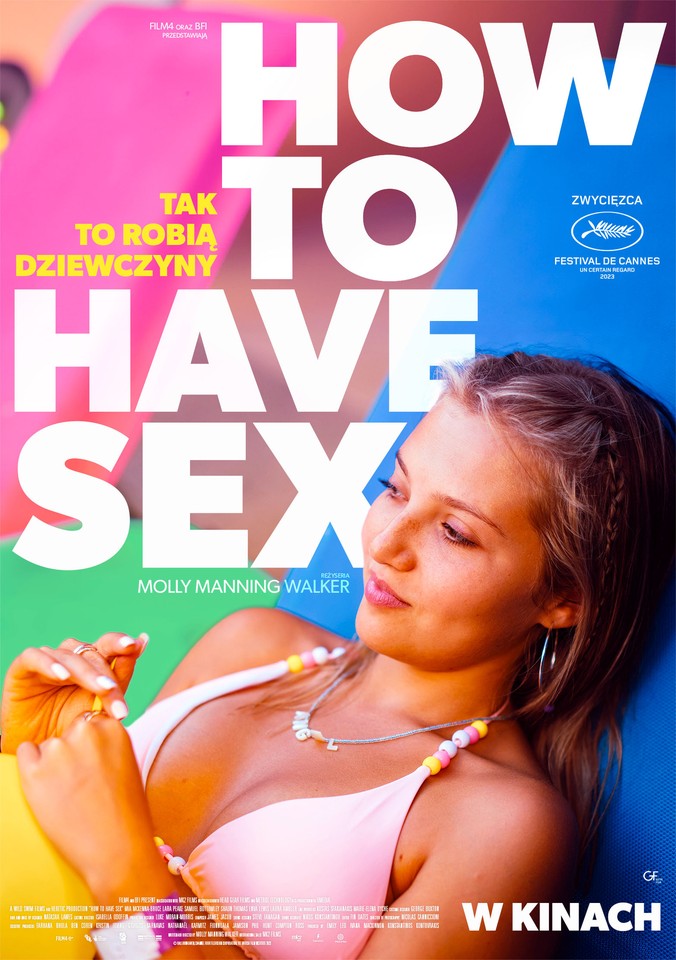 How to Have Sex
Type

Pałacowe Cinema

Place

Sala 1 - Kinowa/2 - Audiowizualna
Tak to robią dziewczyny! Energetyczny koktajl filmu imprezowego, poruszającego coming of age oraz intrygującego portretu pokolenia Z. Świetnie zagrany i dynamicznie zrealizowany, opowiada o dojrzewaniu generacji, dla której seksualna swoboda oznacza jednocześnie wolność i ogromną presję. Czy w świecie, w którym sex & fun to mantra napędzająca sprzedaż, a zarazem najbardziej pożądany towar upalnego lata, istnieje szansa na zbudowanie bliskości?
Obok "Aftersun", "Poprzedniego życia" i "Georgie ma się dobrze" jeden z najlepszych kobiecych reżyserskich debiutów ostatnich lat. "How to Have Sex" w reżyserii 29-letniej Molly Manning Walker to opowieść o trzech dziewczynach, które jadą do Grecji na szalony summer break. Wydawać by się mogło, że takich historii kino widziało już wiele: dzikie wakacje, dzika zabawa, dzikie pragnienia. Co może pójść nie tak? Manning Walker wykorzystuje jednak female gaze i tworzy pełen empatii wiarygodny portret dziewczyńskości. W końcu girls just wanna have fun! 
Film spotkał się w Cannes z entuzjastycznym przyjęciem widowni, krytyki oraz jury, które wyróżniło go główną nagrodą sekcji Un Certain Regard. Na pierwszym planie w roli Tary błyszczy Mia McKenna-Bruce (serial "Wiedźmin", film "Perswazje"), która całkowicie zawłaszcza uwagę widza. "How to Have Sex" jest odważnym i empatycznym kinem, które ma szansę stać się przebojem i głosem pokolenia.

Język: angielski z polskimi napisami

HOW TO HAVE SEX, reż. Molly Manning Walker, Wielka Brytania 2023, 98'
[Kadr przedstawia młodą, blondwłosą dziewczynę leżącą na leżaku.]
Seanse
ZWIASTUN