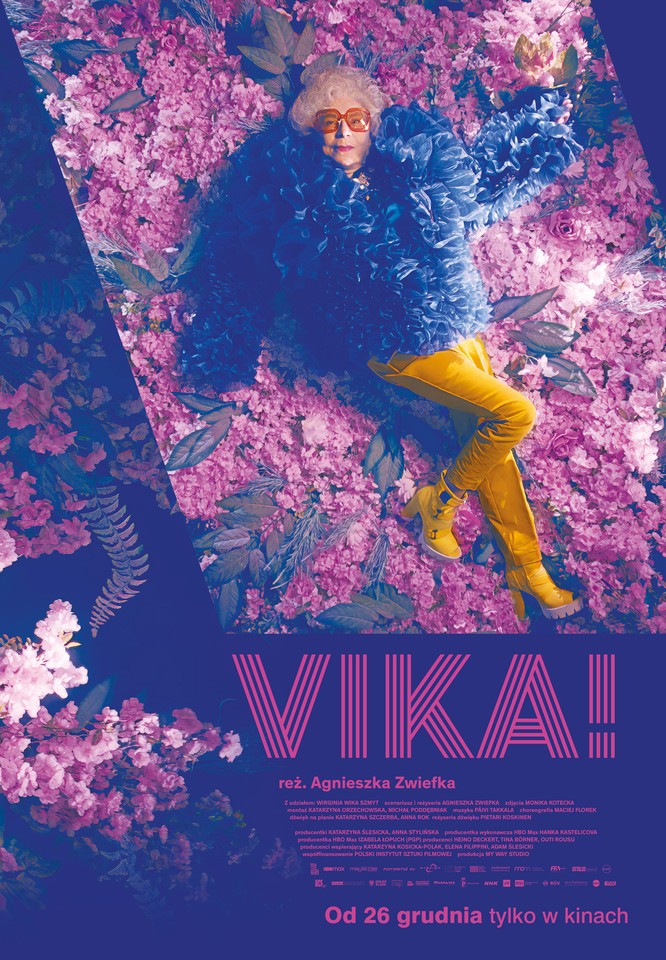 Vika!
Type

Pałacowe Cinema
84-letnia DJ Vika jest gwiazdą klubów muzycznych w całej Polsce – gra zawsze do białego rana i na obcasach.
Charyzmatyczna didżejka otacza się młodymi ludźmi, powtarzając sobie, że wiek to tylko liczba, a starości nie zamierza spędzić siedząc jak pelargonia w oknie. Jest prawdziwym kolorowym ptakiem. Jednak kiedy jej zdrowie zaczyna szwankować, Vika dostrzega swoje przemijanie. Czy odnajdzie sens w dzieleniu się radością życia z innymi seniorami, motywowaniu ich do działania i pokonywania samotności?
"Vika!" to niesamowita podróż, od radości po wzruszenie. Inspirujący portret kobiety, która zamierza celebrować życie do samego końca!
VIKA, reż. Agnieszka Zwiefka, Polska 2022, 74'
ZWIASTUN