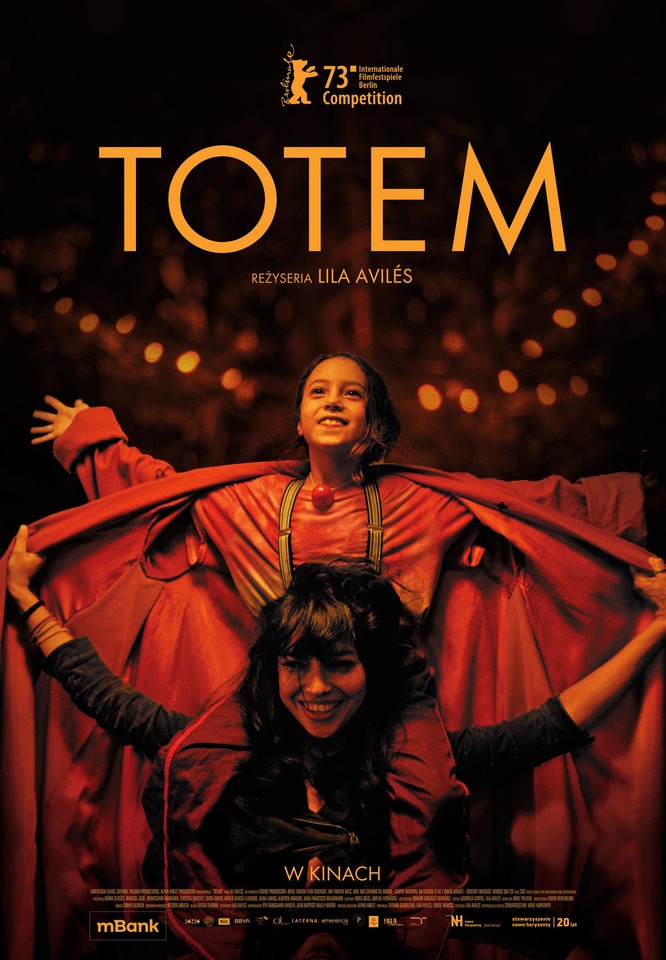 Alternatywka: Totem
Type

Cinema Hall

Hour
Seans w cyklu Alternatywka
Wyróżniona na Berlinale, wzruszająca, pełna czułości historia o sile rodzinnych więzów w obliczu nadchodzącego pożegnania. 
Kino zdążyło już odmienić hasło "rodzina" przez wszystkie formy i przypadki, ale Meksykanka Lila Avilés udowadnia, że wciąż można opowiadać o niej w świeży, nowatorski sposób. I robić to bez zadęcia, unikając pustych haseł, oczywistych obserwacji i górnolotnych sloganów, za to z olbrzymią dozą empatii, mądrości i niewymuszonego humoru, który potrafi rozjaśnić nawet najczarniejszą godzinę.

 Totem rozpoczyna się od gorączki przygotowań do imprezy urodzinowej ojca, organizowanej w iście meksykańskim stylu: jest gwarno, tłoczno i kolorowo. Do domu schodzą się kolejni goście, a każdy z nich wydaje się być jeszcze barwniejszy od poprzedniego. Cały ten piękny harmider obserwujemy oczami siedmioletniej Sol; cichej i skromnej dziewczyny o przenikliwym spojrzeniu, która stopniowo wprowadza nas do tego fascynującego mikrokosmosu. Na horyzoncie widać jednak rodzinne trzęsienie ziemi, które diametralnie zmieni życie wszystkich domowników, zwłaszcza młodej Sol.
Film nagrodzony Nagrodą Jury Ekumenicznego na ostatnim festiwalu w Berlinie!
Tekst: dystrybutor filmu Stowarzyszenie Nowe Horyzonty

Tótem, reż. Lila Avilés, Meksyk, Francja, Dania 2023, 95'
ZWIASTUN