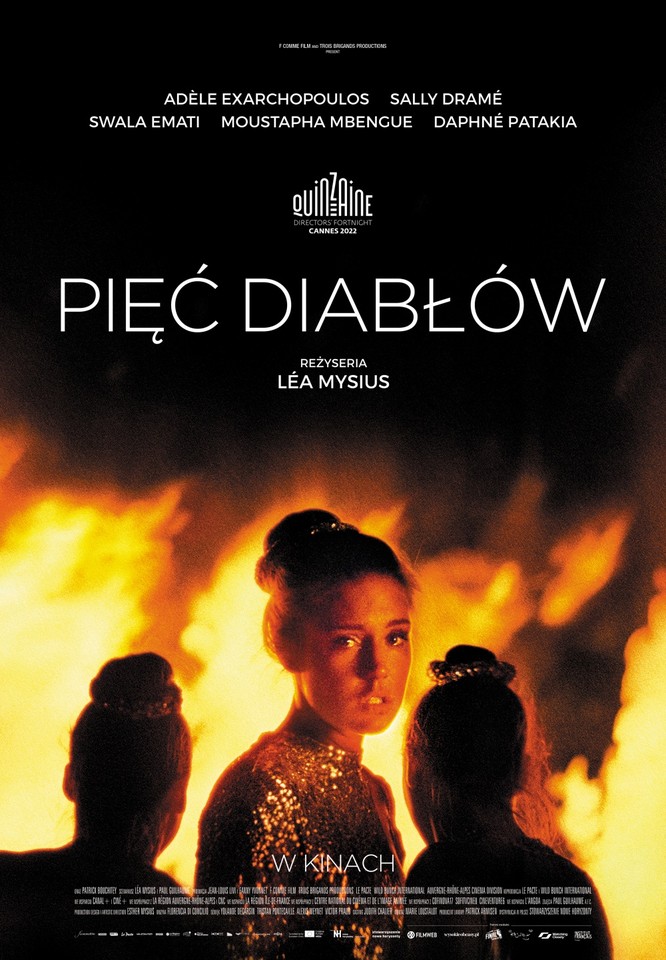 EDKA: Pięć diabłów - Sala 1
Type

Cinema Hall

Place

Sala 1 - Kinowa
Pięć diabłów to prawdziwa uczta dla zmysłów. Film Léi Mysius to wysmakowane wizualnie, oszałamiające i szalone love story, które niespodziewanie pobudza także nasze powonienie.
Młodziutka Vicki ma niezwykły dar: potrafi chwytać, zapamiętywać i odtwarzać wszystkie możliwe zapachy, które kolekcjonuje w starannie oznakowanych słoiczkach. Wśród nich szczególne miejsce zajmują te poświęcone zapachowi jej mamy, Joanne (znana z Życia Adeli Adèle Exarchopoulos). Ich z pozoru poukładane życie zaburza pojawienie się Julii, dawno niewidzianej, tajemniczej siostry męża Joanne. Vicki, zaintrygowana niespodziewaną wizytą ciotki, "kradnie" jej zapach i odkrywa, że dzięki niemu może przenieść się w przeszłość Julii, poznając skrywane od lat sekrety swojej rodziny. Na jaw wychodzą ogniste romanse, złamane serca i uśpione emocje.
Pięć diabłów to opowieść, która pulsuje podskórnym napięciem, wciąga niczym najlepszy thriller i w brawurowy sposób łączy nieoczywistą historię o miłości z parapsychologicznym fantasy. Za kamerą stanęła jedna z najciekawszych współczesnych reżyserek francuskich – Léa Mysius, twórczyni nagrodzonej m.in. w Cannes i Toronto Avy oraz współautorka scenariusza Paryża. 13 dzielnicy.
Język: francuski z polskimi i angielskimi napisami
PIĘĆ DIABŁÓW, reż. Léa Mysius, Francja 2022, 96'
--
Dla kogo: młodzież, dorośli
Miejsce wydarzenia: Sala 1 - Kinowa

bilety: 15 zł
--
[Plakat przedstawia kobietę w błyszczącej sukni patrzącą w stronę obiektywu. Za nią widać odwrócone plecami kobiety, a jeszcze dalej płomienie rozświetlające ciemność.] 
Pozostałe seanse