DKF Zamek: Girl - Sala 1
"GIRL" w reżyserii Lukasa Dhonta to subtelny portret dziewczyny uwięzionej w ciele chłopaka.
Lara marzy o staniu się kobietą i karierze tanecznej. Przed nią wyjątkowy, lecz niełatwy czas wchodzenia w dorosłość, doświadczania nowych pragnień, tworzenia tożsamości. Girl  to dojrzałe, poruszające kino o trudnej akceptacji własnego ciała i wyczerpującej walce z jego ograniczeniami, ale również pełna emocji historia o podążaniu za marzeniami. W roli tytułowej, nagrodzony w Cannes, zjawiskowy Victor Polster.
Język: francuski z polskimi napisami

GIRL, reż. Lukas Dhont, Belgia, 2018, 100'
--
Dla kogo: młodzież, dorośli
Miejsce wydarzenia: Sala 1 - Kinowa
bilety: 14 zł
--
[Plakat przedstawia blondwłosą dziewczynę portretowaną od ramion wzwyż. Ma niebieskie oczy i spogląda przez prawe ramię w stronę obiektywu. Po lewej stronie widnieje biały napis GIRL, tło plakatu jest jasnoniebieskie.]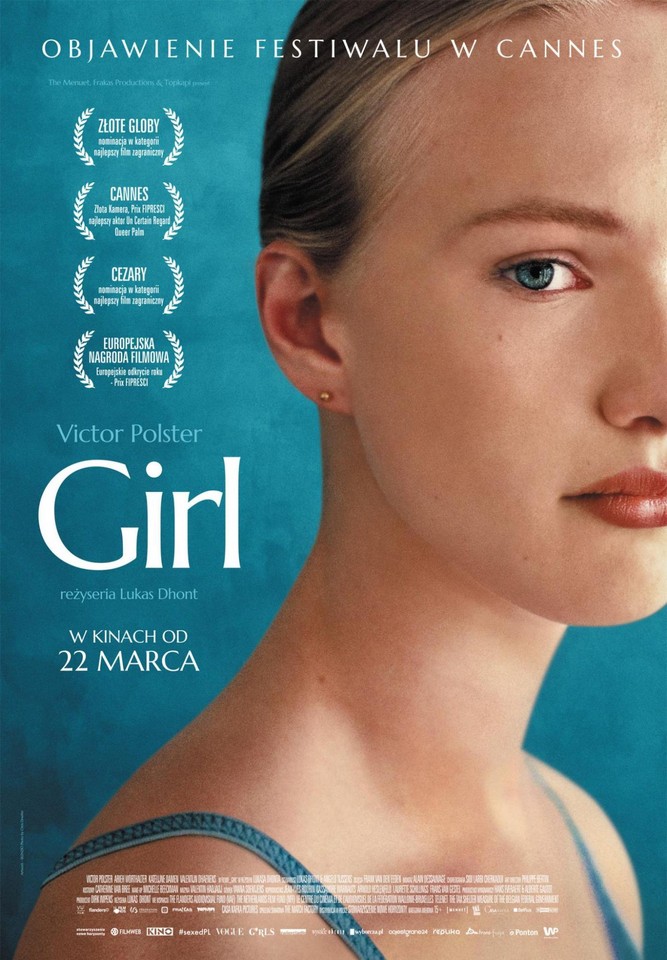 tickets
Select seance