Kino Psychologiczne: \Królowie lata
Wprowadzenie do filmu i dyskusję o byciu dzieckiem, dorastaniu, buncie i problemach, które dla dorosłych często wydają się błahe, a dla nastolatków są największym życiowym wyzwaniem poprowadzą Ewelina Jankowska i Paweł Górny - psychoterapeuci z Ośrodka Psychoterapii i Pomocy Psychologicznej Pomarańczowe Ja.

Joe, Patrick i Biaggio skończyli już 15 lat i mają dość słuchania rodziców. Tego lata chcą spróbować wszystkiego, wziąć życie w swoje ręce i stać się mężczyznami. We trzech uciekają do lasu, budują dom i żyją jak królowie. Przynajmniej taki był plan… Wszystko komplikuje się, kiedy w leśnym domu pojawia się piękna Kelly, wspólny obiekt westchnień Joe i Patricka.
Tytuł oryginalny:  The Kings of Summer
reż. Jordan Vogt-Roberts, USA, 2013, 93'

Występują: Nick Robinson, Gabriel Basso, Moises Arias
Film w języku angielskim z polskimi napisami.

Bilety 12 zł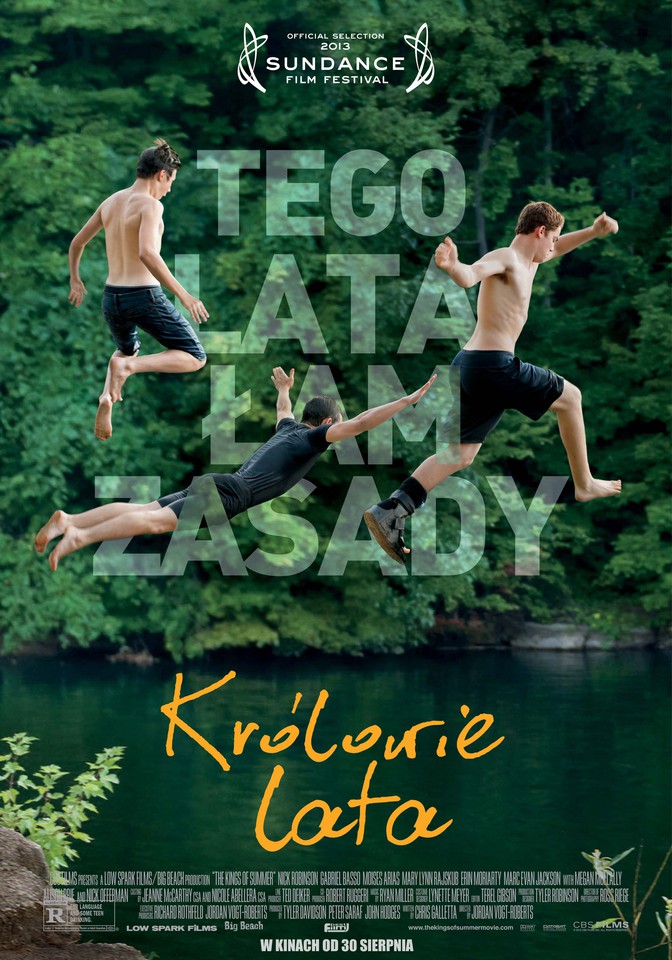 tickets
Select seance