Kino ze smoczkiem: \Śmierć Stalina
Cykl pokazów filmowych dedykowany jest dla rodziców i małych dzieci.
Dobra zmiana to przeżytek – czas na zmianę totalną! Umiera Józef Stalin – dyktator ZSRR, tyran i bestia odpowiedzialna za śmierć milionów ludzi. Pośród elit władzy rozpoczyna się walka o dominację i wpływy po zmarłym przywódcy. Niektórzy chcą naprawy i pozytywnych zmian, ale plany innych mogą zrujnować kraj jeszcze bardziej. Wszystkim jednak przyświeca ten sam cel – nie dać się zabić i jakimś cudem przetrwać chaos, w jakim pogrąża się Kreml. Szaleństwo totalitaryzmu zostaje obnażone w pełnej krasie.
Tytuł oryginalny: The Death of Stalin
reż. Armando Iannucci, Wielka Brytania, Francja, Belgia, 2017, 106'
Występują: Steve Buscemi, Simon Russell Beale, Jeffrey Tambor
Film w języku angielskim z polskimi napisami.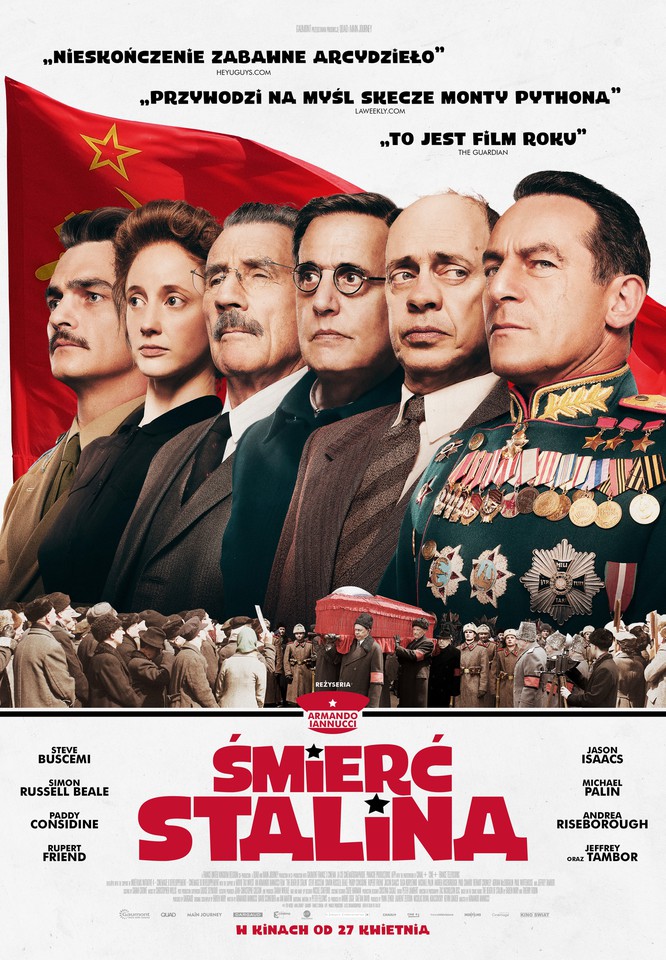 tickets
Select seance