Nieposłuszne - PRZEDPREMIERA
Esti jest młodą, przykładną żoną w małej, zamkniętej, żydowskiej społeczności, w której wszyscy się znają i wzajemnie obserwują. Seksualność jest tu poddana sztywnym rygorom, nie ma miejsca na odstępstwo od zasad, a pożądanie to temat tabu. W życiu Esti pojawia się Ronit, jej dawna kochanka i pierwsza miłość. Kiedy namiętność sprzed lat wybucha na nowo, żadna z nich nie zamierza podporządkować się regułom.

Choć "Nieposłuszne" to pierwszy anglojęzyczny film Sebastiána Lelio zrealizowany z gwiazdorską obsadą, to nagrodzony Oscarem za "Fantastyczną kobietę", Chilijczyk  ma już na koncie długą listę międzynarodowych wyróżnień (m.in. nagrodę w Locarno za "Rok tygrysa" i Srebrnego Niedźwiedzia dla najlepszej aktorki za "Glorię"). Scenariusz "Nieposłusznych" powstał we współpracy z Rebeką Lenkiewicz, scenarzystką nagrodzonej Oscarem "Idy" Pawła Pawlikowskiego, w rolach głównych zobaczymy zaś Rachel Weisz (laureatkę Oscara za "Wiernego ogrodnika", znaną m.in. z filmów "Lobster" i "Młodość") oraz Rachel McAdams (gwiazdę filmów "Pamiętnik", "Spotlight", a także serialu "Detektyw"). Subtelność i zmysłowość, ale też odwaga i bezkompromisowość "Nieposłusznych" zachwyciła krytyków, którzy porównują film do "Życia Adeli" Abdellatifa Kechiche'a czy "Carol" Todda Haynesa.

Sprzedaż biletów w kasie kina do 21.00. Sprzedaż w biletomacie obok kasy do 21.15.
 
Język: angielski z polskimi napisami
NIEPOSŁUSZNE, reż. Sebastián Lelio, Irlandia, USA, Wielka Brytania, 2017, 114'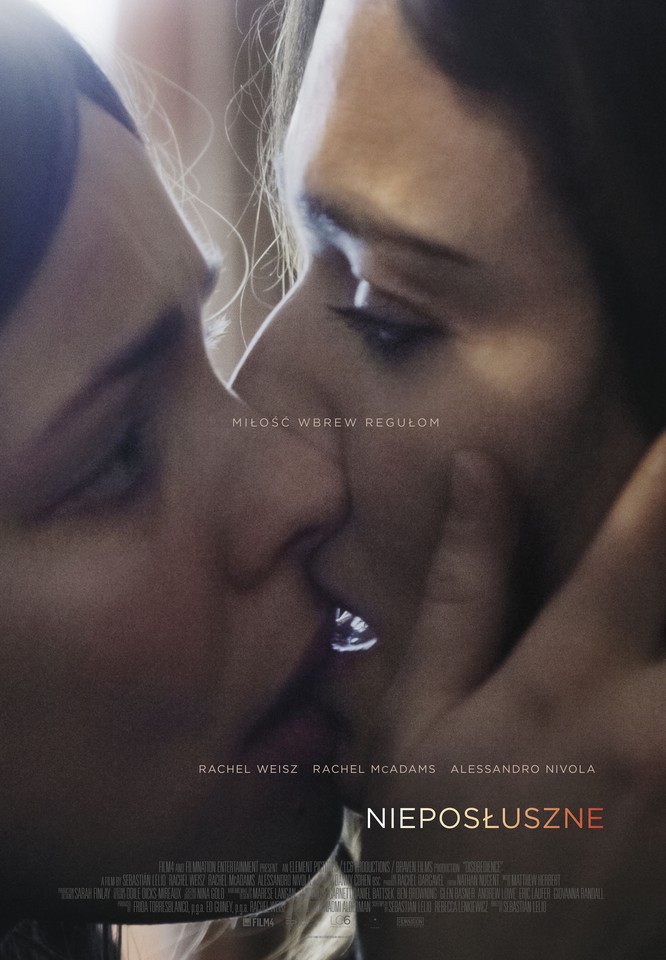 tickets
Select seance