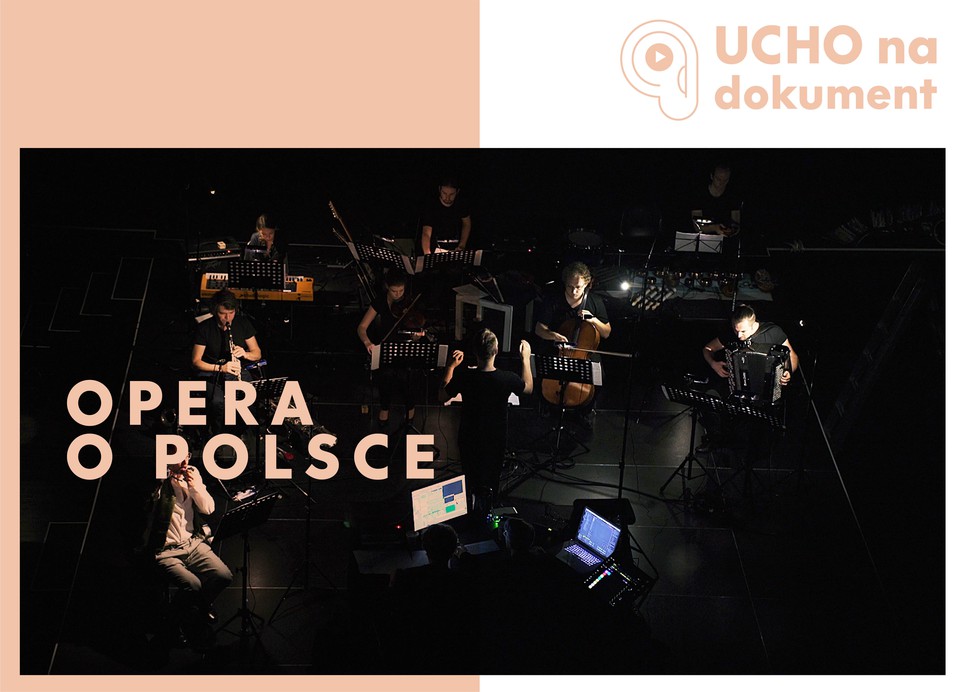 Ucho na dokument: Opera o Polsce + Krzyżoki + spotkanie z twórcami
Type

Pałacowe Cinema

Place

Sala Kinowa
"OPERA O POLSCE"
Polaku, kim jesteś? Próbą odpowiedzi na to pytanie jest filmowy kolaż, który łączy materiały archiwalne i współczesne, zdjęcia dokumentalne i inscenizowane, a wśród nich doniesienia prasowe, ogłoszenia towarzyskie, oferty sprzedaży i fragmenty przemówień. Nawiązując do rodzimej tradycji dokumentu kreacyjnego w ujęciu Wojciecha Wiszniewskiego, film pokazuje różne przejawy polskości: rytuały patriotyczne i religijne, codzienne obyczaje, ale także charakterystyczne pejzaże czy intymne wspomnienia z dzieciństwa.
reżyseria: Piotr Stasik
scenariusz: Piotr Stasik
zdjęcia: Piotr Stasik, Adam Palenta, Paweł Chorzępa, Barbara Kaniewska,
Piotr Rosołowski, Małgorzata Szyłak, Piotr Pawlus, Kacper Kowalski
montaż: Dorota Wardęszkiewicz, Piotr Stasik
muzyka: Artur Zagajewski
obsada: Wojciech Kalarus, Piotr Kędzierski, Dominika Knapik
producent: Anna Gawlita
produkcja: Kijora Film
"KRZYŻOKI"
W pewnej wsi w okolicach Opola trwają obchody Niedzieli Wielkanocnej. Mimo, że we wsi nie ma już prawie ani jednego konia, to gospodarze wypożyczają je by wyruszyć
w wielogodzinną podróż i objechać granice pól wokół miejscowości. Podczas trzydziestopięcio-kilometrowej trasy mieszkańcy modlą się i śpiewają nabożne pieśni.
W czasie postojów odpoczywają, jedzą i piją wódkę. Stan zmęczenia i upojenia alkoholowego miesza się ze stanem uniesienia religijnego. Sacrum i profanum.
scenariusz i reżyseria: Anna Gawlita
zdjęcia: Adam Palenta, Tomasz Wolski
montaż: Tomasz Wolski
kierownik produkcji: Anna Gawlita
producent: Anna Gawlita
współfinansowanie: Polski Instytut Sztuki Filmowej