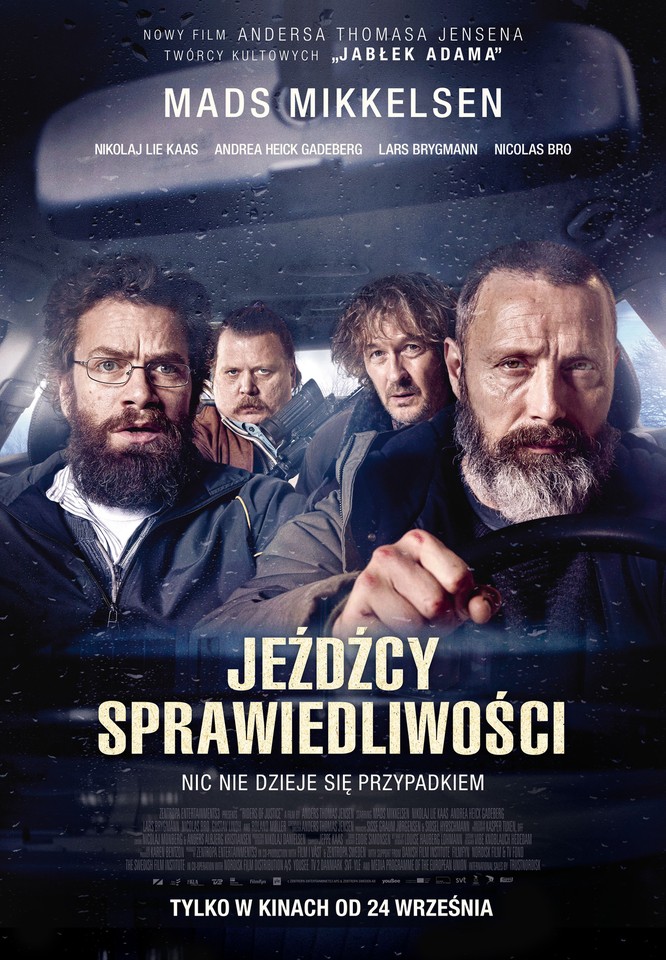 Plenerowe Pałacowe: Jeźdźcy sprawiedliwości
Type

Dziedziniec Zamkowy

Place

Dziedziniec Zamkowy
Markus (Mads Mikkelsen) wraca z misji wojskowej, by zająć się córką Mathilde, po tym, jak jego żona ginie w katastrofie kolejowej. Wszystko wskazuje na zwykły wypadek, do czasu… kiedy do jego drzwi puka Otto – ocalały z wypadku matematyk, dziwak. Otto z dwójką ekscentrycznych przyjaciół przekonują Markusa, że katastrofa pociągu była starannie zaplanowanym zamachem. Kiedy udaje im się zebrać dowody, pozostaje tylko jedno: odwet!
Połączeni wspólnym celem nie cofną się przed niczym, nawet jeśli będzie to wymagało przekroczenia cienkiej granicy między tym, co jest prawdą, a tym, co stanowi tylko pasujący element układanki.
Nowy film zdobywcy Oscara Andersa Thomasa Jensena, reżysera wielokrotnie nagradzanych przez publiczność "Jabłek Adama", to trzymające w napięciu skandynawskie kino sensacyjne, w którym nie brak ciętego humoru i w którym nic nie dzieje się przypadkiem.
Język: duński z polskimi napisami
JEŹDŹCY SPRAWIEDLIWOŚCI, reż. Anders Thomas Jensen, Dania 2020, 116'
--

--

[Plakat przedstawia czterech mężczyzn w samochodzie. Siedzący za kierownicą mężczyzna ma zdeterminowany wyraz twarzy, jego pasażerowie wyglądają na mniej pewnych.]
Inne seanse w cyklu